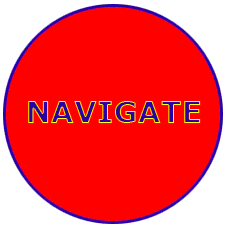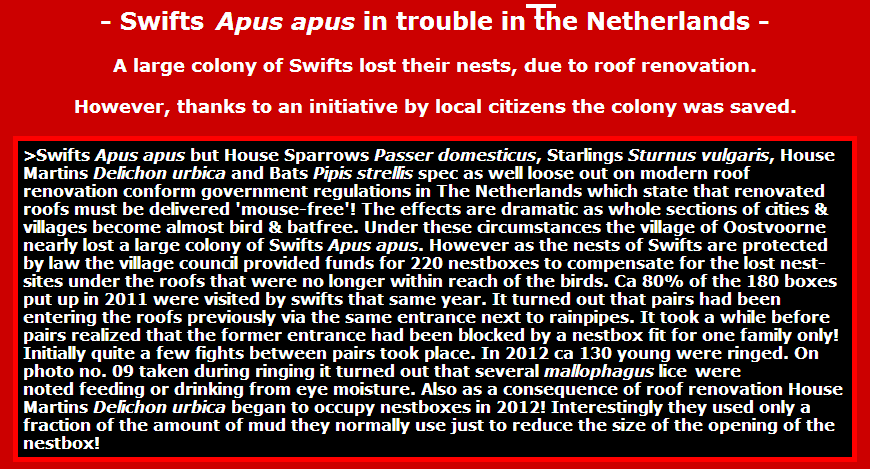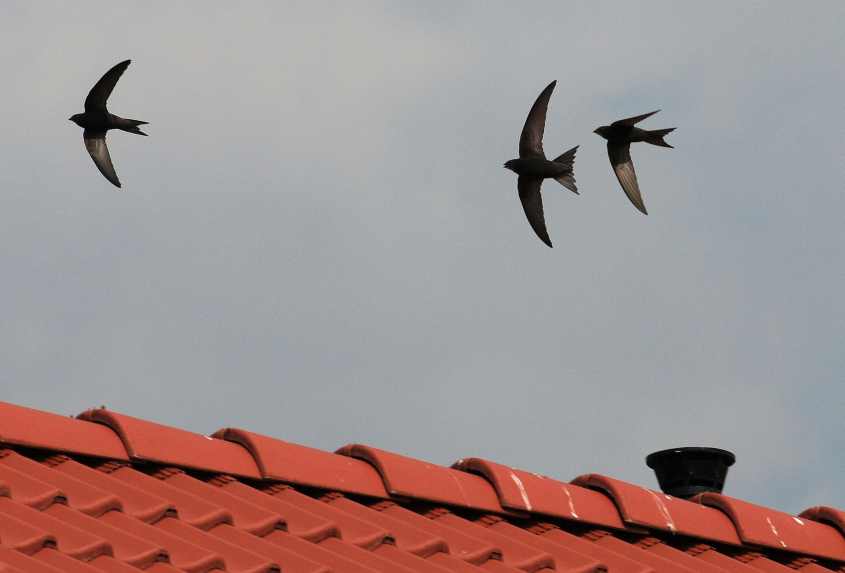 Swift Apus a 10052011 Oostvoorne, nl NDvS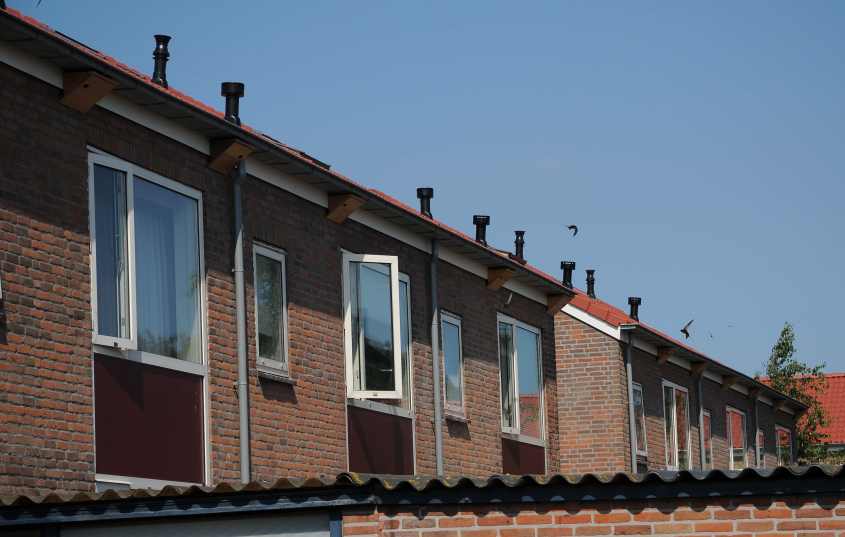 Swifts Apus apus nestboxes to compensate the loss of nestsites
11072011 Oostvoorne, nl NDvS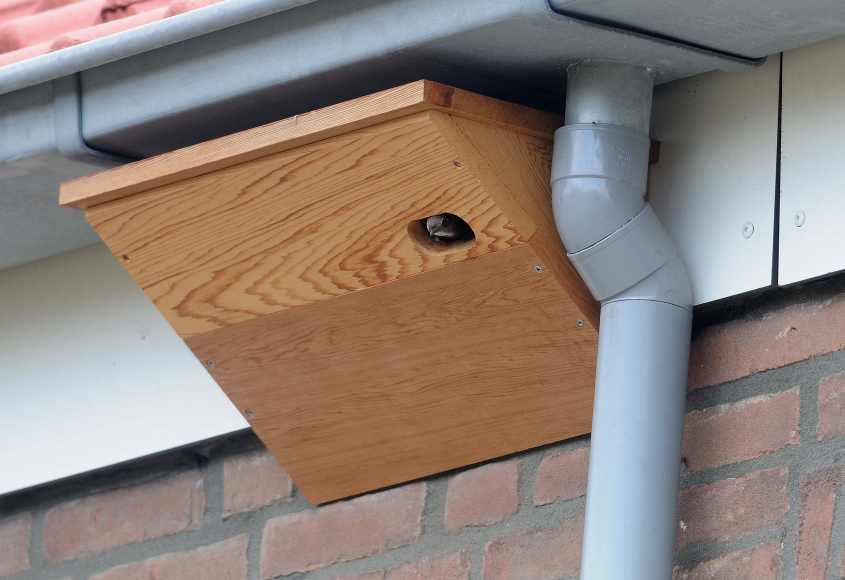 Swift Apus a 20062011 Oostvoorne, nl NDvS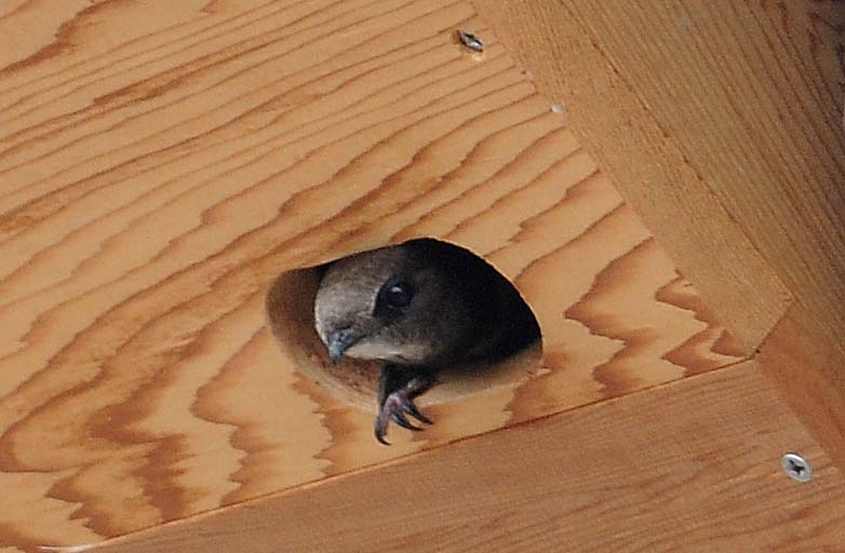 Swift Apus a 20062011 Oostvoorne, nl NDvS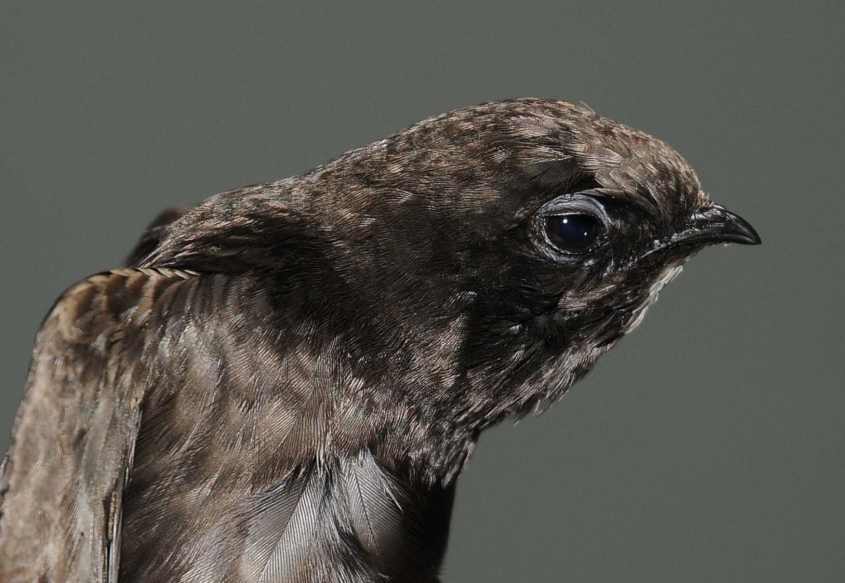 Swift Apus a ad 19052011 The Hague, nl NDvS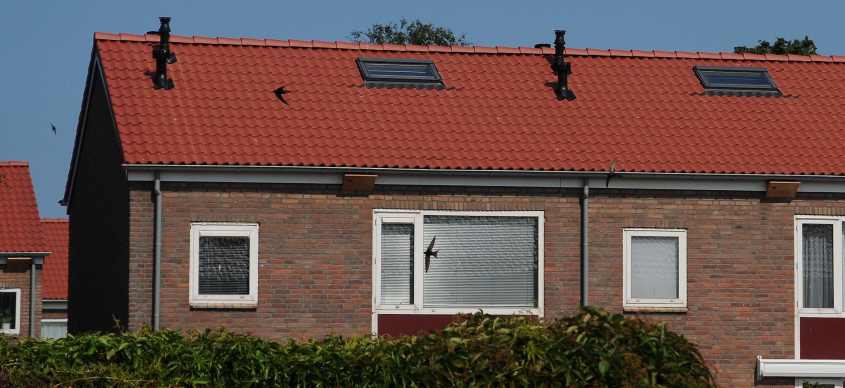 Swifts Apus a & renovated roofs which destroyed the breedingsite
11072011 Oostvoorne, nl NDvS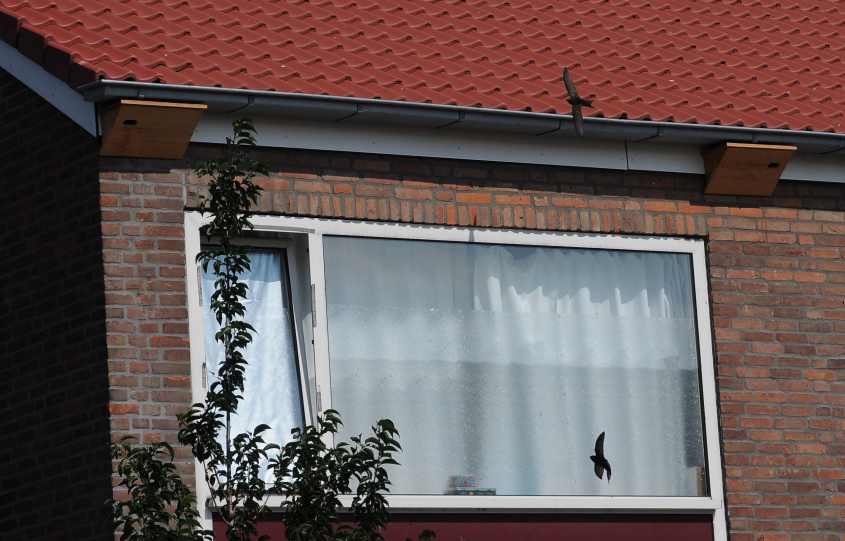 Swift Apus a & nestboxes 11072011 Oostvoorne, nl NDvS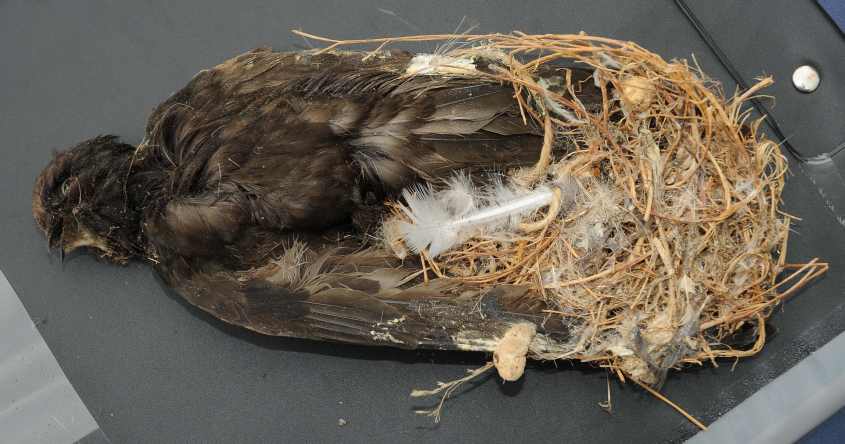 Swift Apus a, killed opponent used as nest decoration
11072011 Oostvoorne, nl NDvS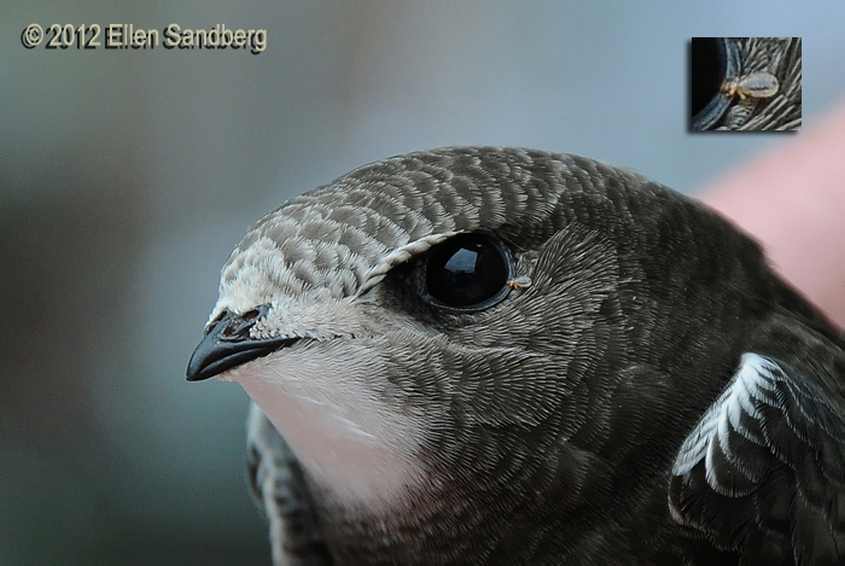 Swift juv. Apus apus & mallophagus louse 17072012 Oostvoorne,
nl c Ellen Sandberg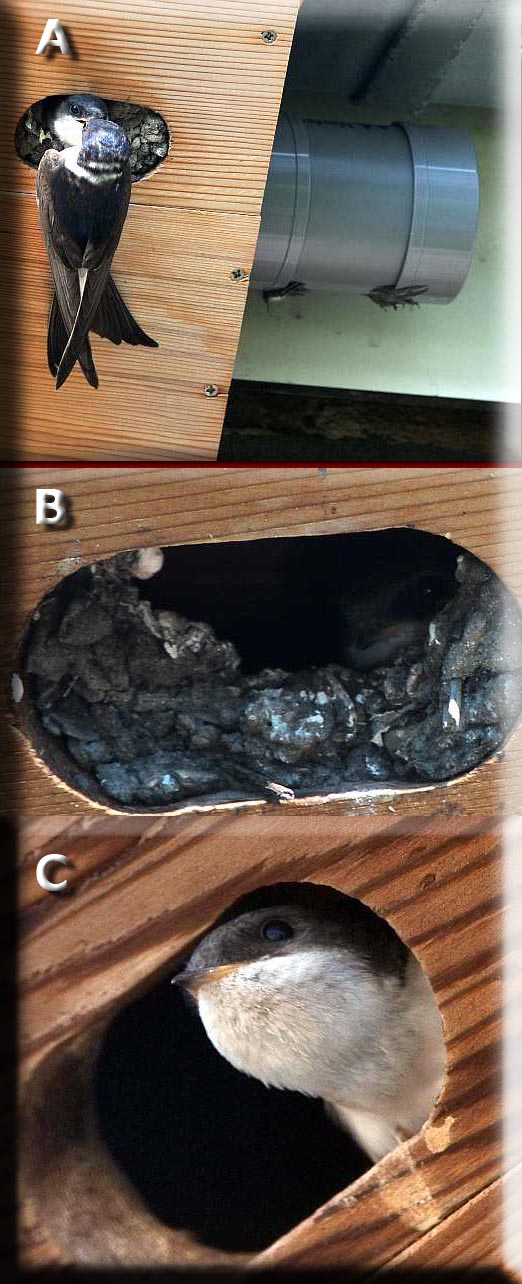 2012-08-19
photo A: Unexpected House Martins Delichon urbica also occupied
nestboxes due to their nests being destroyed by roof renovators
elsewhere. Here is an adult feeding a youngster.
photo B: Young House Martin Delichon urbica in nestbox.
Note that the entrance of the nestbox has been reduced with clay.
photo C: Fledged young House Martin Delichon urbica begging for food,
while temporarily parked in other nestbox than the one it was
born in. His two siblings were parked separately in other nestboxes.