updated

18 Nov 2021

Kelp Gull - Larus dominicanus

(scroll down - PAGE LOADS FROM TOP TO TOE) 1 - 2 - 3 - 4 - 5 - 6

Late afternoon of 4th November 2002, large numbers of gulls settled to rest and preen on the Brouwersdam on the Dutch coast. These gulls had followed a number of fishing boats, actively fishing along the dam. Among the flock I found this immature Kelp Gull Larus dominicanus. We now know that Kelp Gulls breed in small numbers on islands off the coast of Senegal. Their offspring may (have to?) adapt to a moult cycle typical for northern hemisphere gulls but the gull I found seems to be moulting more akin to a gull from the southern hemisphere therefore I would qualify this bird as moulting from 1st winter to 1st summer plumage.

This record constitutes the third for Europe, previous records in France, Paris 1995 and the Canary Islands in 2001, Jiquet in litt.!

Notice: picture number 5 represents a Kelp gull, spotted on Goose Bay South Africa by Wouter van der Heijden dated 21 dec 2009.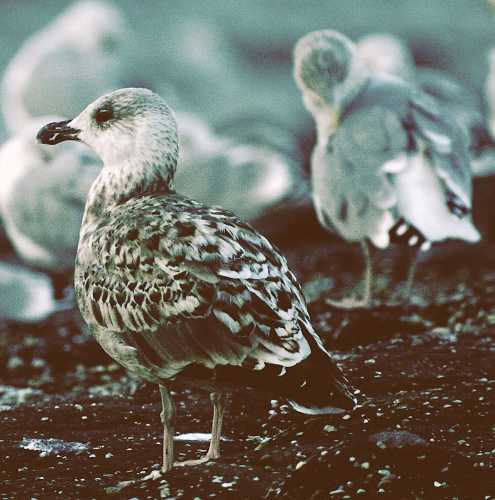 01
01-Larus dominicanus imm. 04112002 0034 Brouwersdam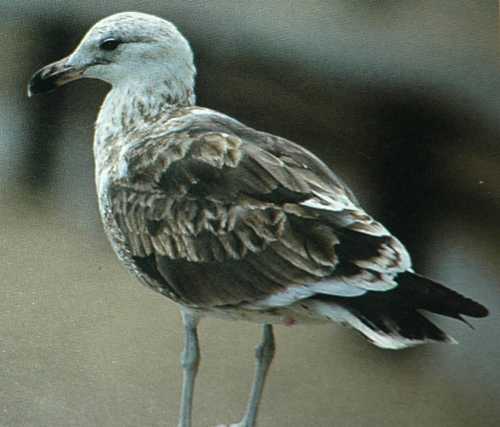 02
02-Kelp Gull Larus dominicanus moulting to second-winter plumage, Concon, Chile, March 1998. c Alvaro Jaramillo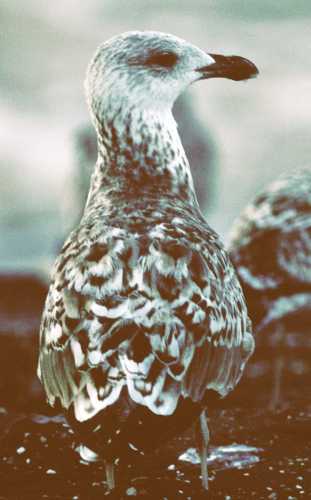 03
03-Larus dominicanus imm. 04112002 Brouwersdam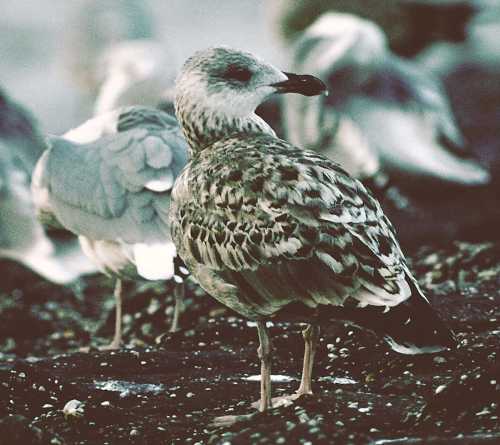 04
04-Larus dominicanus imm. 04112002 0032 Brouwersdam
---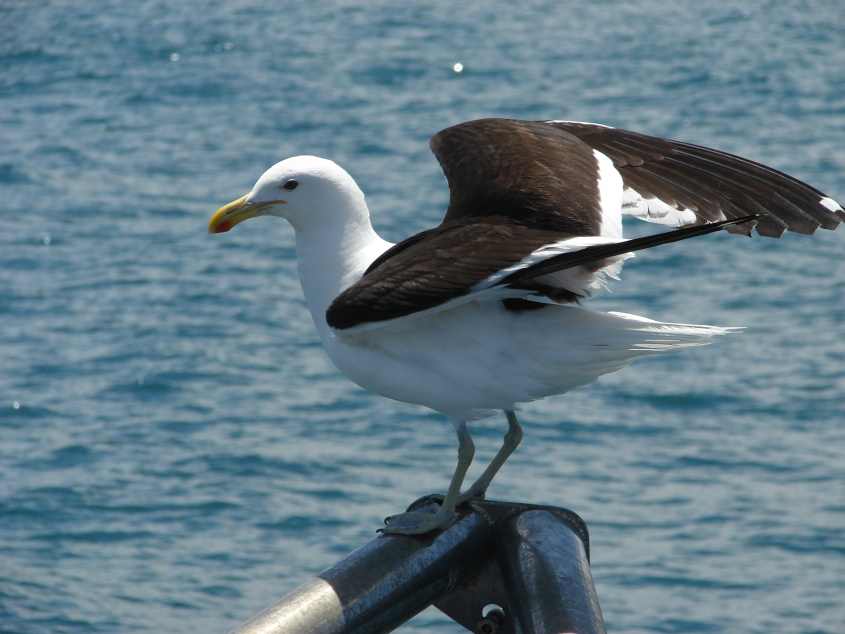 05 - Kelp Gull/Larus dominicanus 21122009 Goose Bay, South Africa c Wouter van der Heijden
---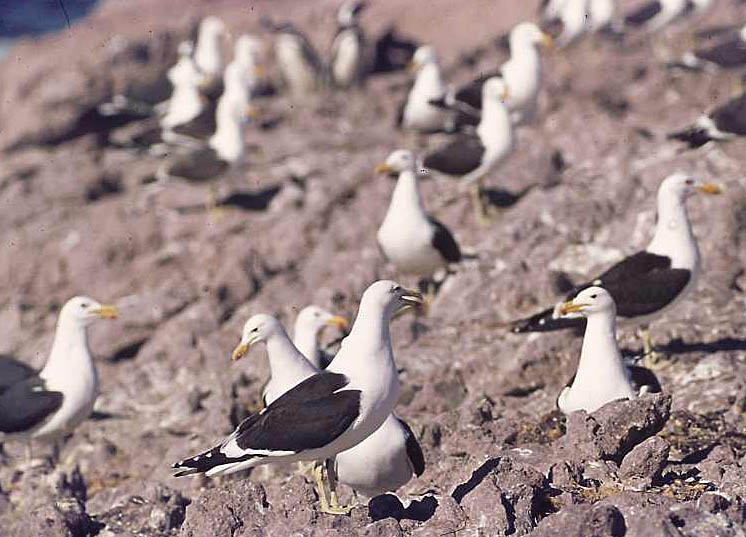 06 - Kelp Gull/Larus dominicanus Nov1975 Punta Tombe, Argentina c Fred van Olphen
---
---