(12 of 25 PICTS: 01-12)
3A

Mediterranean Gull Larus melanocephalus
or where North meets South!
During the ninety ninetees both Mediterranean Gull
Larus melanocephalus

and Barnacle Goose
Branta leucopsis
began to settle in The Netherlands in ever
increasing numbers and both settled quite comfortably in local
Black-headed Gull colonies. The Mediterranean Gulls settle amidst the
Black-headeds and when there is any danger most of them leave the colony
and leave the defense and losses to the Black-headeds! Like other geese,
the Barnacle's like to breed among gulls which see danger coming before
they do. The Barnacle Geese have profited from the protection they got
in the beginning of the fifties when their numbers were dangerously low
as a result of hunting. Since then they slowly recovered but in recent
decennia showed a remarkable expansion from their former stronghold
on Novaya Zemlya to the north Russian coast, then to the Baltic and now
some thousands breed in the SW Netherlands in the very area where
the whole Russian population winters. This is the first example of an arctic
species adapting quite well to sub-arctic and temperate conditions!
The Mediterranean Gulls on the other hand feed exclusively inland on
intensely manured fields during their stay in Holland thus benefiting from industrial
pig-farming.

---

1-blackheadedgulls-

2-bonapartegulls-

3-mediterraneangulls-

4-littlegulls

5-franklin'sgulls
---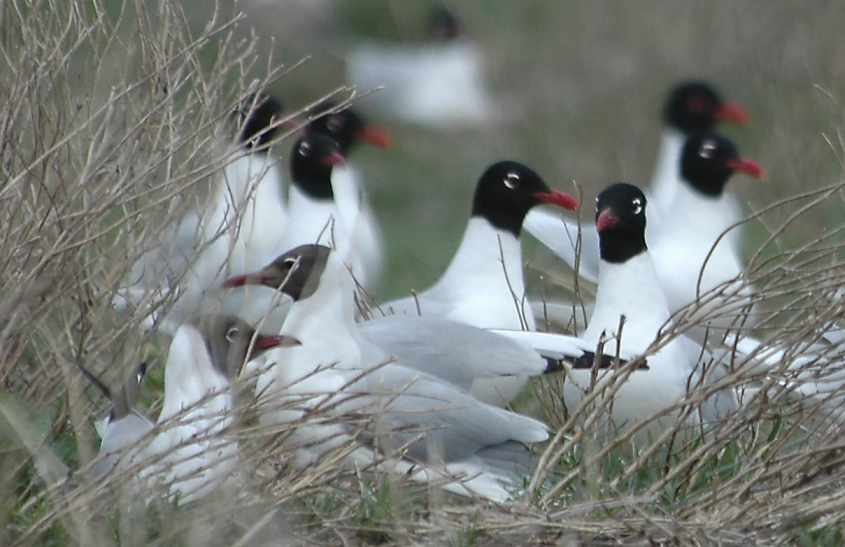 01 mixed colony Mediterranean Gulls & Barnacle Geese, Haringvliet, 15052006 1, The Netherlands
---

02 mixed colony Mediterranean Gulls & Barnacle Geese, Haringvliet, 15052006 2, The Netherlands
---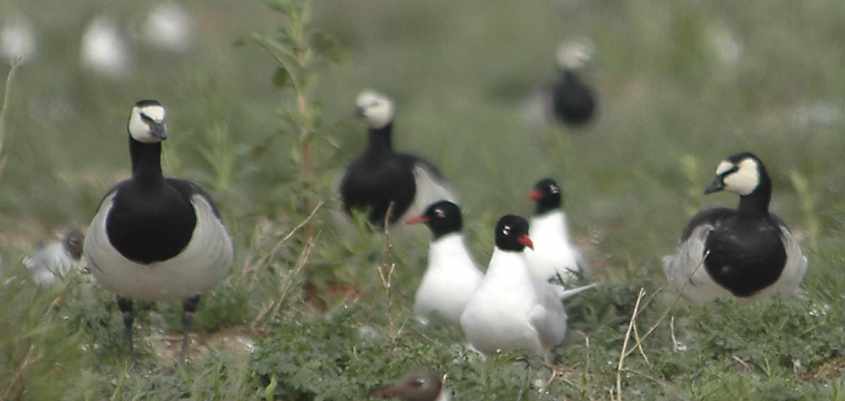 03 mixed colony Mediterranean Gulls & Barnacle Geese, Haringvliet, 15052006, The Netherlands
---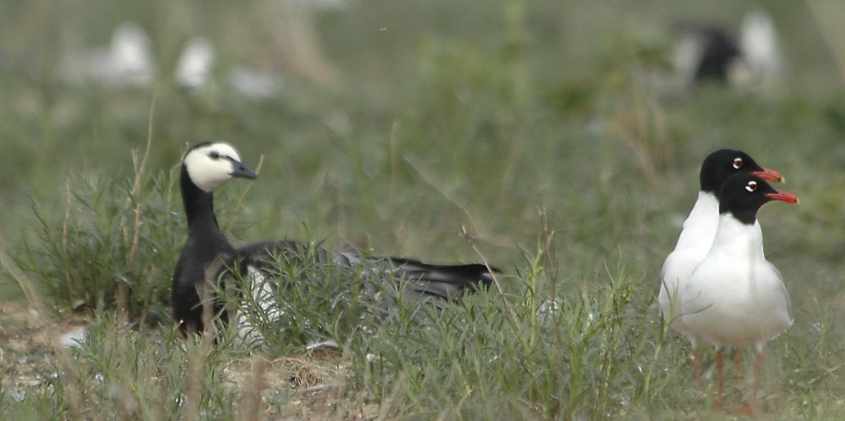 04 Mediterranean Gull & Barnacle Geese, Haringvliet, 15052006 1 , The Netherlands
---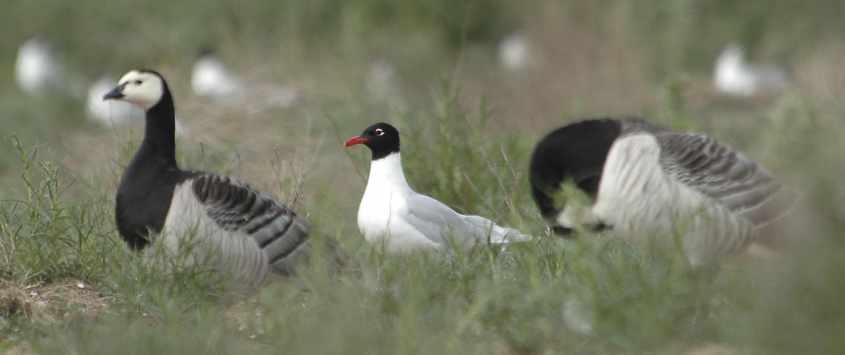 05 Mediterranean Gull & Barnacle Geese, Haringvliet, 15052006 , The Netherlands
---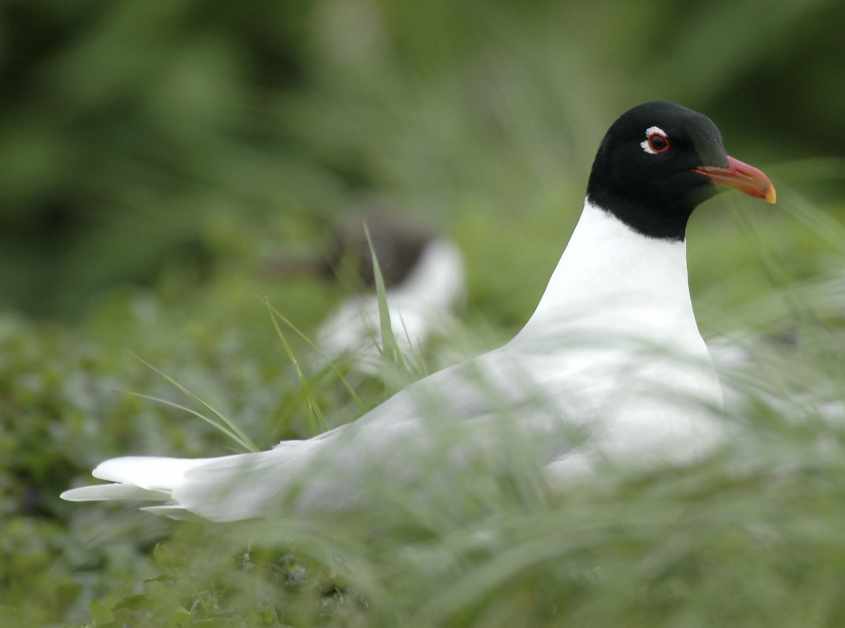 06 Mediterranean Gull Larus melanocephalus adult 04052005 Rotterdam
---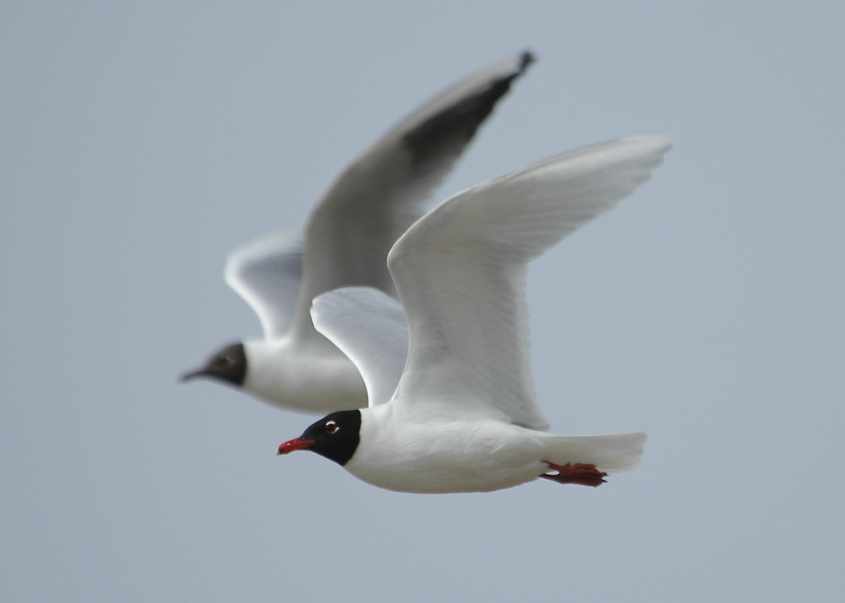 07 Mediterranean Gull Larus melanocephalus adult in flight15052006 Haringvliet, The Netherlands
---

08 Mediterranean Gull Larus melanocephalus adults 15052006 1 Haringvliet, The Netherlands
---

09 Mediterranean Gull Larus melanocephalus adults 15052006 2 Haringvliet, The Netherlands.jpg
---

10 Mediterranean Gull Larus melanocephalus adults 15052006 3 Haringvliet, The Netherlands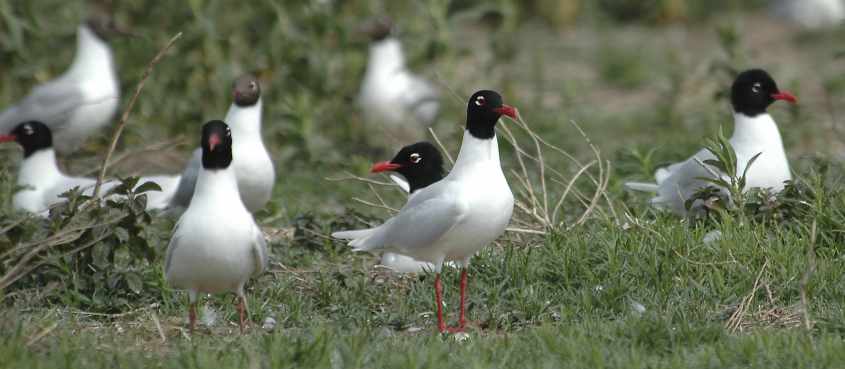 11 Mediterranean Gull Larus melanocephalus adults 15052006 4 Haringvliet, The Netherlands
---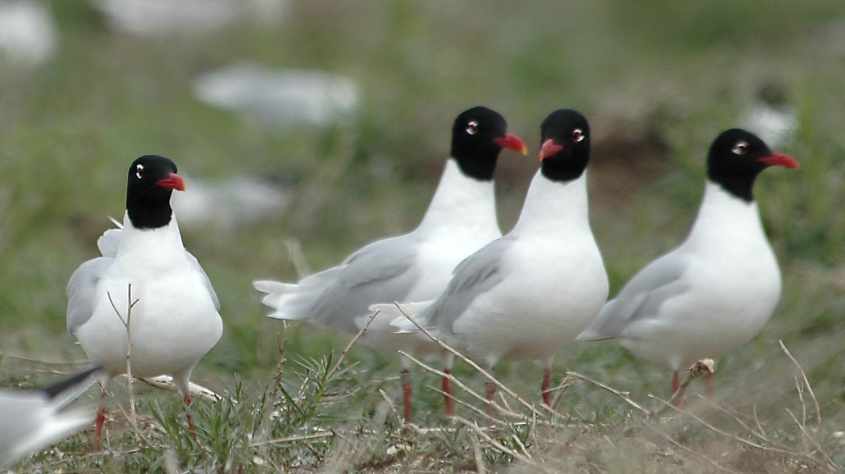 12 Mediterranean Gull Larus melanocephalus adults 15052006 Haringvliet, The Netherlands
---
To NEXT page 3b

mediterranean gulls B
---