4 Waders - Interesting Wader
---
Interesting Wader
On the 21st February 2008 this wader (1, 2, 3) was briefly
seen at a high tide roost on the beach of Oostvoorne, The Netherlands. It's jizz suggests
White-Rumped Sandpiper Calidris fuscicollis. The bird seems in active wing-moult which
would fit White-rumped Sandpiper well as it moults during November-March.
All descriptions known to us however mention grey-brown or pale brownish streaks
on breast and/or flanks in both adult winter and 1st winter plumage which this birds
clearly does not show. We would like to know if anyone is familiar with this plumage.
---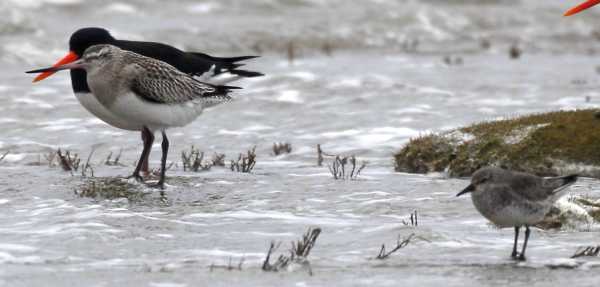 wader spec.21022008 3 Oostvoorne, The Netherlands
---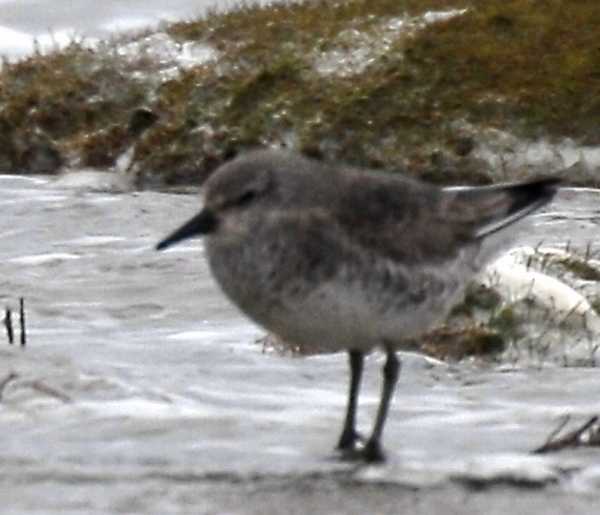 wader spec.21022008 1 Oostvoorne, The Netherlands
---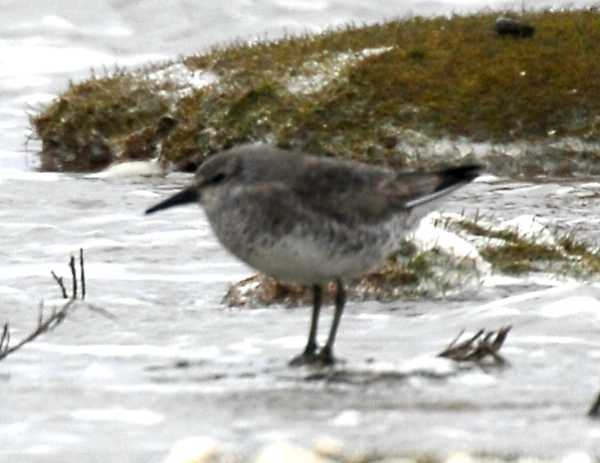 wader spec.21022008 2 Oostvoorne, The Netherlands
---


CLICK TO NAVIGATIONPAGE 18 Nov 2021

---